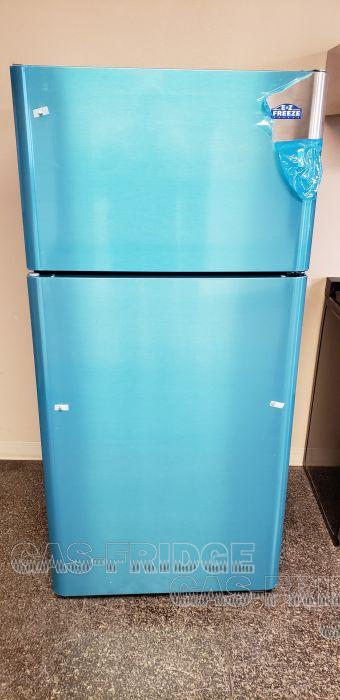 There is good reason to ask yourself, "Why should I buy an EZ-Freeze and not a Unique propane refrigerator?" A propane refrigerator is a big investment and one you want to do so carefully. Unique is a very large corporation and it does have many products, but when it comes to propane refrigerators, EZ-Freeze is the expert. EZ-Freeze refrigerators are made in the USA and have worked diligently for many, many years to perfect the absorption cooling unit.
Due to the fact that EZ-Freeze propane refrigerators have perfected their gas cooling unit, they are the only propane refrigerator company on the market today that is able to offer a 7-year warranty. Other gas fridges on the market today can barely offer a 5-year warranty and generally you won't even get that. Other gas fridge company's get many of their parts internationally and they are not assembled in the USA. If you need a part for your propane refrigerator down the road, it will be very difficult to find. In contrast, our team of experts at the Dynamx distribution center for EZ-Freeze are always available to talk, troubleshoot and provide any parts necessary should you need them. Price is also a consideration. EZ-Freeze refrigerators are not only the longest lasting fridge but they are priced way below the competition.
EZ Freeze is able to keep their prices below the competition due to their ability to create the cooling unit from start to finish inside their own warehouse in Indiana. The only part of the propane refrigerator not manufactured inside their warehouse is the refrigerator box itself. These boxes are generally made by Whirlpool or Frigidaire, purchased in bulk and then converted to propane fridges. No need to bring in parts from other countries to assemble your fridge, your EZ-Freeze fridge will be manufactured right here in the US and either shipped directly from Indiana or Arizona.The choice is simple, when comparing a Unique to an EZ-Freeze propane refrigerator this article will hopefully help. When it comes to quality, price, customer service, efficiency, and warranty EZ-Freeze propane refrigerators are a huge step above every competitor.